Instant
visibility

of your
team's capacity

"I'm juggling way too many projects, I don't know who should be working on what and when!"
After all, teams that deliver great work, produce happy customers, and happy customers refer even more work…
So your team goes from busy (good), to crazy busy (not so good).
People start asking when Project X will be ready.
You don't know.
Someone else asks when Project Y can start, and you can't answer that either.
We had the same problem.
And after one too many emergency Zoom meetings, and outgrowing a shared Google Sheet (that's only up-to-date the day we created it) we decided there must be a better way.
Has your team ever had these conversations?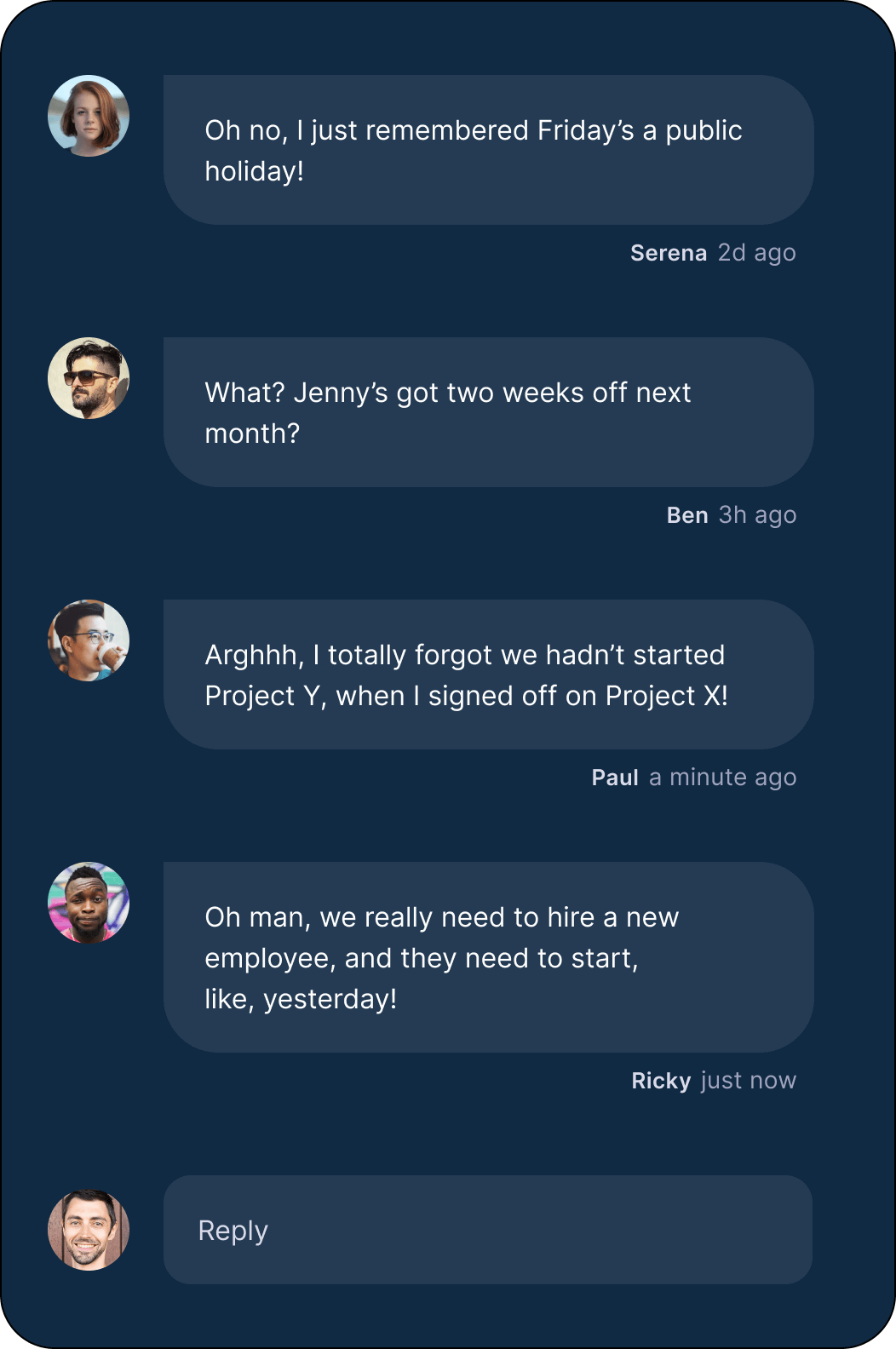 Remote and distributed teams can't thrive if they're constantly jumping on Zoom and rejigging who's working on what.
Have you ever had to pull one of your star performers out of their flow state to work on other less important, but more "urgent" projects?
Your team's performance grinds to a halt, and your best team members get stressed, switching between multiple tasks in a week. They're exactly the em
How would life change if you had a clear visual of your team's capacity?
With a single glance you could easily tell if your team could take on a new project, or whether you needed to hire a new employee?
There are lots of project management solutions out there, but nothing that gives you a clear, view across all your projects at one time.
Visually manage your team's capacity to fulfill upcoming projects with Teamroll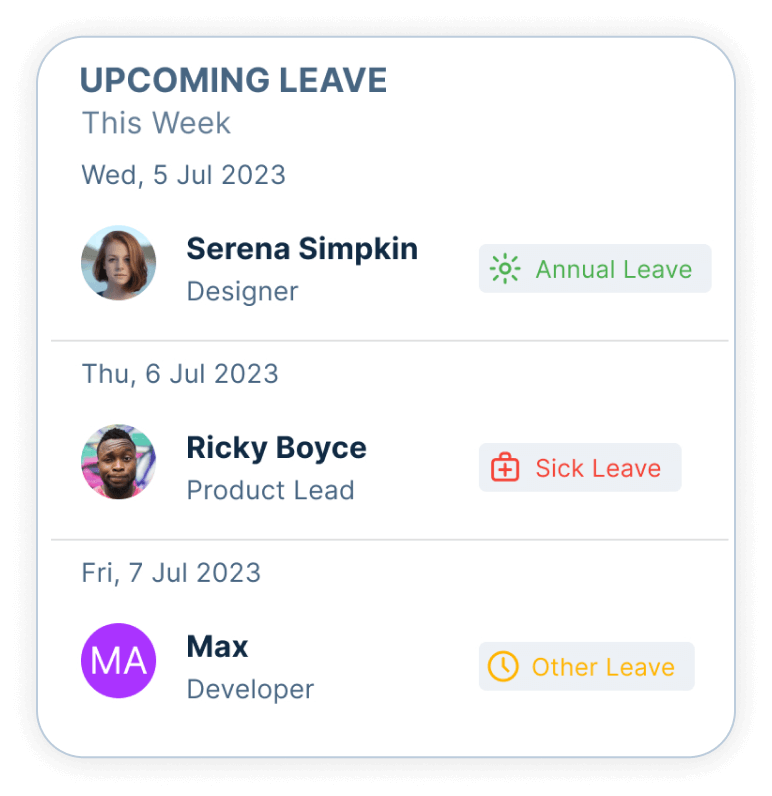 Easily plan ahead

and avoid having to ask team members urgently switch onto a different project

Quickly identify

when your pipeline needs filling up, or when you need recruiting new employees …before it's a problem.

Give realistic and reliable estimates

when you're asked on the spot, "How's Project X going?" or, "When can Project Y start?".

Never be caught off guard

by upcoming staff leave (because did you really think you'd be able to get away asking Jenny to postpone her 2 week honeymoon??)

Self-serve leave requests

with simple approval process with full visibility of what's already planned.

Easily list public holidays

and see which of your team members are affected.
…hold on, this means we have to switch
our project management software
again?
Nope! We didn't want to switch either.
That's why Teamroll is unopinionated — just like the old style wall chart you had in the office you could write on whichever way you wanted,
Teamroll can be easily adapted to the way you work.
Create and manage multiple boards, or just use one.
Use it for your entire company, or just one or two teams.
And you'll soon have the best of both worlds with REST API access and integration with popular project management tools you're already using.